Book Name: Let Us C
Authored By: Yashwant Kanetkar
The book doesn't need an introduction, Let Us C, One of the best book for fundamentals of not only C language but of programming. The first programming book for most of the programmer in their life.
In the journey from your very first program to print "hello world" to writing complex algorithm you can't deny the concepts you have learned from this book. This book has sold 3 millions of copies.
The Best Computer Programming Book
The book is focused on concept building and strengthening the foundation of programming skills. The book starts with the "hello world". Everything in this book is fundamental. You can recommend this book to any newbie. This is best Computer Programming book.
This equally useful for both the beginners and for those who are experienced and want to improve their fundamentals.
If you want to know the answers to the following questions and you are going to start programming, then just start with Let Us C.
how you will use keywords?
how you will use loops?
how you will use conditional statements?
how you will use pointers?
what are arrays?
what are functions?
how you can define your own function?
what is return type?
what is recursion?
what is pointer?
About the author: Yashwant Kanetkar
Yashvant Kanetkar has authored several books on many programming languages. He is a post-graduate from IIT Kanpur and He is recognized and awarded as Microsoft Most Valuable Professional multiple times for his contribution.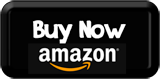 Content and language
The structure of the book is revised and improved many times. We can it designed in a way that we can't complain about the hierarchy of concepts. The language in the book is very clear and to the point. It is easy to understand and grasp.
After so many editions have been published you will find zero printing and spelling error in this book. The book is loved by millions of readers worldwide because of its content and representation. You cant find any complex sentence. The simplicity is being taken care of.
The flow of concepts was explained by beautiful examples and algorithms.
Every concept in this book is defined with practical implementation. The success of this book is language and content that is self-explaining.
You can say it is a self-learning guide for beginners. As C is the mother of all the modern computer languages, this book is also the mother of all the modern programming language books.
What you will find in this book?
The book is focused to build the fundamental programming skills of readers, so you can find the following things in this book:
The syntax of C language.
The fundamental concepts of variables and their types, memory management.
The conditional structures like If-else and switch-case.
The loops like for, while and do while.
The fundamental of continue, goto.
The library functions and user-defined functions.
About the recursion.
The fundamental mathematical operations using C programming.
Graphics Library and programs that uses these libraries.
About return type and void, main.
Fundamental algorithms like swapping, factorial, prime number, odd and even number, star pattern printing.
Using pointers, call by value and call by reference concepts.
Common bugs and error.
Exception handling using try and catch statement.
Readers Review and ratings
The book has given a tremendous response and wonderful feedback from the readers. It is owned by 30 million users and continues. It has enough 5-stars ratings and positive feedback on websites. You should definitely go for it.